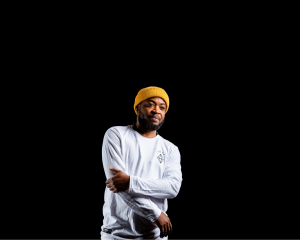 Facebook | Twitter | Instagram | YouTube
My work focuses on the way human beings understand social, cultural and political realities, and the way they respond and interact with the news media. My work combines art and science. I use new technologies and work across various mediums including video, audio. I design interactive devices and installations. 
As an art researcher I am interested in exploring how people relate to each other, things, concepts, religion and language. In my art performances and installations art, I try to analyse the similarities, contradictions and differences in the ways we perceive space, sound and vision. Further, news media plays an important part in many of my work as it often feeds into a constant fear which is spread around the world, in trade, immigration, rumours of wars etc.
My work's aim is not to solve the world's problems but just to provoke the visitors or audience to think about these things such as crime, corruption, discrimination etc. New technology in my work normally  adds functions which I can't realise with traditional techniques. For example, in my installation 'See-Saw', I researched the implications that news media have on society by using motion detectors to translate the participants' movements into images that they are confronted with.
The installation analysed how human relations and how the media impact each them. To do so, I built an installation based on the well known childrens tool found at any playground. However, instead of the two people facing each other, the seats were placed with the backs towards each other, emphasising (dis)trust and lack of visual coordination. Both participants faced a computer screen, displaying sounds and images according to a composition which was based on the way they moved on the seesaw (as captured by the motion sensors). If they moved steadily, they would see live images of each other – if they moved uncoordinated, they would be confronted with heavy images from the international media, blurred speeches and sounds of Political protest.
As a musician, sound is ever present in my art work. It also plays an important role in addressing psychological, emotional feelings. For instance, in the development of the 'rotating speech' installation, I have spent many days researching the world's important political speeches and statements and the effect and implications they have on the media. For a spoken word performance during the Gebbles political discussion session at the Royal Conservatory in the Hague, I developed the political instrument 'glove' as a sound interface which manipulates the speeches and sound. 
LIST OF PROJECTS LINK & MEDIA
MUSIC & ARTS (see also 'Media' below)
IRIE | Reggae Magazine | Respect – dESH.DUBS – Above the Wicked (iriemag.com)
Artist Interview: "Above The Wicked" album by Desh.Dubs – Rising Artists Music Blog (risingartistsblog.com)
"DESH.DUBS" é pura agressividade artística em "Dubstar". – Roadie Music (roadie-music.com)
En mode « Dubstar » Drill avec dESH.DUBS (iggymagazine.com)
dESH.DUBS – Mit seinem mitreißenden Reggae ist er der 'Champion'! (+Video) [Reggae / indie] – www.shewolf.eu
New music from Desh.Dubs – Plastic Magazine
Desh.Dubs – Champion – antibiOTTICs.de
dESH.DUBS Praises Black Women on New Invigorating Single 'Moye' | クラブミュージックNEWS (trendmusicnews.com)
Desh Chisukulu verbindt mensen in Zambia – zoetermeer actief | zoetermeer actief
dESH.DUBS' 'DUBSTAR' is yet another single off his forthcoming album (theworldnews.net)
Love You Forever: dESH.DUBS brings us fresh new single 'Hold You Down' (ft. Ariel) – Independent Music – New Music – Music Industry Blog (anrfactory.com)
dESH.DUBS Goes Drill & Reggae In New Single 'DUBSTAR' – District234
dESH.DUBS – Champion (2020) | The Other Side Reviews
DESH.DUBS dévoile "Dubstar" sa nouvelle chanson – INFO MUSIC
Hold You Down Ft. Ariel – dESH Dubs (pullupmag.com)
dESH.DUBS' 'DUBSTAR' is yet another single off his forthcoming album (theworldnews.net)
RESPECT | Desh.Dubs – Champion | IRIE™ Magazine (iriemag.com)
dESH.DUBS' releases 'DUBSTAR' , a single off his forthcoming album (ghanaweb.com)
DESH DUBS – Dubstar Lyrics | Genius Lyrics
Desh.Dubs – Moye | Informed Reggae beats the mumble (sinusoidalmusic.com)
Interview: dESH.DUBS – Dubstar – Lost In The Nordics
dESH.DUBS Goes Drill & Reggae In New Single 'DUBSTAR' – District234
dESH.DUBS' 'DUBSTAR' is yet another single off his forthcoming album | News Ghana
Desh.Dubs // Champion on .: NOVA MUSIC blog
Desh.Dubs Has Created Immaculate Vibes of Reggae Tunes in his Latest Entrancing Album "Above the Wicked" | Tunepical
dESH.DUBS Unleashes A Timeless String Of Jams On New Album ''Above the Wicked'' | Music Arena Gh
Desh Chisukulu – trendbeheer.com
Nieuws van zaterdag 25 juli 2020 – Zoetermeer.Nu
Still Raggamuffin, Desh – Qobuz
Musique – Tous les articles – INFO MUSIC
DESH.DUBS Goes Drilling On All-new Single 'DUBSTAR' | AmeyawDebrah.com
dESH.DUBS drops 'Champion', a RnB/Dancehall infused tune – SmileCelebs
MUSIC ARENA GH — dESH.DUBS Praises Black Women On New Invigorating… (tumblr.com)
The wait is over! dESH.DUBS drops 'Champion' – Ghana Music – African Music
Desh releases 'Still Raggamuffin' album | Lusaka Voice
What we think of dESH.DUB's single 'Champion' Translate to English – Music Existence
Rapper dESH: 'Als ik muziek maak voel ik me goed' – zoetermeer actief | zoetermeer actief
Desh.Dubs estreia álbum "Above the Wicked" com misturas de Reggae e Hip-Hop – Roadie Music (roadie-music.com)
ArtScience Alumni | ArtScience Interfaculty
STEIM presents: Blow, Blue, Blown – Mediamatic
Above the Wicked! dESH.DUBS unleashes a timeless string of 10 songs in new album – Ghana Music – African Music
Audio: dESH.DUBS – Moye – ReggaeSpace Online Radio
DESH.DUBS Unleashes New Tune "Dubstar" | Music Arena Gh
reggae Archives – IGGY Magazine
IRIE | Reggae Magazine | Respect – dESH.DUBS – Above the Wicked (iriemag.com)
Energetic and movement leading – You must check 'Moye' by dESH.DUBS (myrosdiscoveries.com)
DESH DUBS – Moye (pullupmag.com)
Desh Chisukulu | African Studies Centre Leiden (ascleiden.nl)
dESH.DUBS Goes Drilling On All-new Single 'DUBSTAR' | Music Arena Gh
Friday track: 'Moye' by DESH.DUBS – THE FURTHER (the-further.com)
The 8 Songs You Need to Hear This Week – OkayAfrica
The wait is over! dESH.DUBS drops 'Champion' – Ghana Music – African Music
Video: dESH.DUBS – Moye (Lyric Video) 10/9/2021 (reggaeville.com)
Lyrics DESH DUBS – Dubstar – INDOLIRIK (jspinyin.net)
DESH.DUBS Unleashes New Tune "Dubstar" | Music Arena Gh
Lyrics DESH DUBS – Moye – JSPinyin
Desh.Dubs: luister online via VK Muziek
dESH.DUBS Drops 'Champion', A RnB/Dancehall Infused Tune | Music Arena Gh
dESH.DUBS praises black women on new invigorating single 'Moye' – Ghana Music – From Diaspora
dESH.DUBS' 'DUBSTAR' is yet another single off his forthcoming album | News Ghana
Lundi Reggae Hip-Hop avec « Moye » de Desh.Dubs (iggymagazine.com)
dESH.DUBS goes drilling on all-new single 'DUBSTAR' | LISTEN HERE – GBAfrica
DESH DUBS – Moye (pullupmag.com)
dESH.DUBS' 'Moye' Is A Passionate Ode To Black Women And Their Resilience – Kuulpeeps – Ghana Campus News and Lifestyle Site by Students
Rap vivo no novo single de Desh.Dubs | Indieoclock
DESH.DUBS – Dubstar Archives – INFO MUSIC
"Moye" by Desh.Dubs – Rising Artists Music Blog (risingartistsblog.com)
dESH.DUBS' 'Moye' is a passionate ode to black women and their resilience – GBAfrica
Desh.Dubs Has Created Immaculate Vibes of Reggae Tunes in his Latest Entrancing Album "Above the Wicked" | Tunepical
https://www.youtube.com/channel/UCarkT8UGcy4fSqRWK5EdCDw
https://nicefingers.bandcamp.com/album/intercontinental-beat-collection
ACADEMIA
http://leidenuniv.academia.edu/DeshChisukulu
https://www.ascleiden.nl/content/ASC-community/members/desh-chisukulu
SOCIAL PROJECTS
https://www.zoetermeeractief.nl/nieuwshome/nieuwsarchief/nieuws-2017/312-december-2017/13166-desh-chisukulu-41-verbindt-mensen-in-zambia-en-nederland
https://www.zoetermeeractief.nl/27-vaste-items/zoetermeerders/portretten/16103-zoetermeerse-desh-buurtcentrum-schiet-lekker-op-2
MEDIA
http://www.lusakavoice.com/2013/06/07/desh-releases-still-raggamuffin-album/desh-chisukulu/
https://allafrica.com/stories/200508300373.html
https://www.blogtalkradio.com/politicalcrossfire/2012/01/14/larry-maluma-harold-chaala-izai-zai-yikona–talk-music
https://steim.org/archive/concertblog/
🇳🇱 dESH.DUBS – Dubstar